Locksmith In
Denton
Residential Locksmith Denton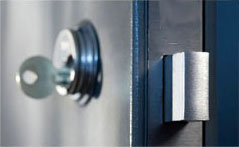 Are you having difficulty with your front door locks? Do they sometimes become jammed? Do you need locks replaced or perhaps an intercom system set up? Are you locked out of your home? If you answered "yes" to any of these questions, then you need the assistance of Locksmith in Denton. Our team of trustworthy professionals are able to provide you with the lock and key solutions that you need. We are experts in lock and security systems. We are well-versed with all major security brands, too, such as Kaba and Medeco. We know that our skills will be of worth to you. All you have to do is dial our phone number if you need the benefit of our expertise. Locksmith in Denton is always ready to assist customers thanks to our 24/7 availability. Don't delay – hire our team of licensed and insured professionals today!
Call us today: (469) 208-6896
Here are some of our residential services for your reference:
Gun Safes
Patio Locks
Garage Door Locks
Broken Key Extraction
Re-Key Locks
Home Safes
Master Keys
Deadbolts Installation
Home Lockouts
Locksmith in Denton will help you with pressing situations and with less urgent situations as well. If you need your key copied, we can help. Would you like to set up a master key system? No problem. We can help you out. We want to make sure that your locks are only ever handled by professionals. Don't allow just anyone to have access to your home. Trust in our professionals who have established a wonderful reputation for themselves. Trust in us. You will always be satisfied with the results because of our customer satisfaction guarantee that we always abide by. Call us today!
Call today: (469) 208-6896