Locksmith In
Denton
Commercial Locksmith Denton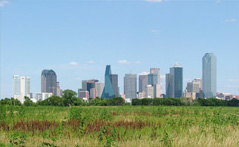 Are you having difficulty opening your office safe? Do you need an office safe because you don't have a place to lock away your most important documents? Are you locked out of your commercial building? If you answered "yes" to any of these questions, then you need the assistance of a trustworthy company like Locksmith in Denton. We have been providing locals with the assistance that they need for years. We know all about the latest developments in terms of commercial building security, and we want to share our knowledge with you. It won't cost you anything to call us and obtain the information that you need. We even offer free price quotes. Just ask for your free price quote and ask us about any current specials. We will happily share our know-how with you and get you on the track to success when it comes to your commercial building's security. Call Locksmith in Denton today if you need a commercial locksmith in Denton, Texas!
Call now: (469) 208-6896
Our vast array of options for commercial customers includes:
Replacements
High Security Locksets
Key Extraction
Upgrades
Lockouts
Door Closers, Fire / Panic Devices
Master Key Systems
Safe Opening
Repairs
Locks, Deadbolts & Hardware
Locksmith in Denton is always eager and willing to help out new customers. Even if it is late at night, you can call us if you need assistance. Perhaps your lock is broken and you are unable to lock the main door to your building. Call us. There is no need to ever risk your security when we are only a phone call away. Choose the best Denton locksmith there is – choose us for the job. Thank you for reading more about us. We hope to hear from you soon!
Call us today for a price quote: (469) 208-6896